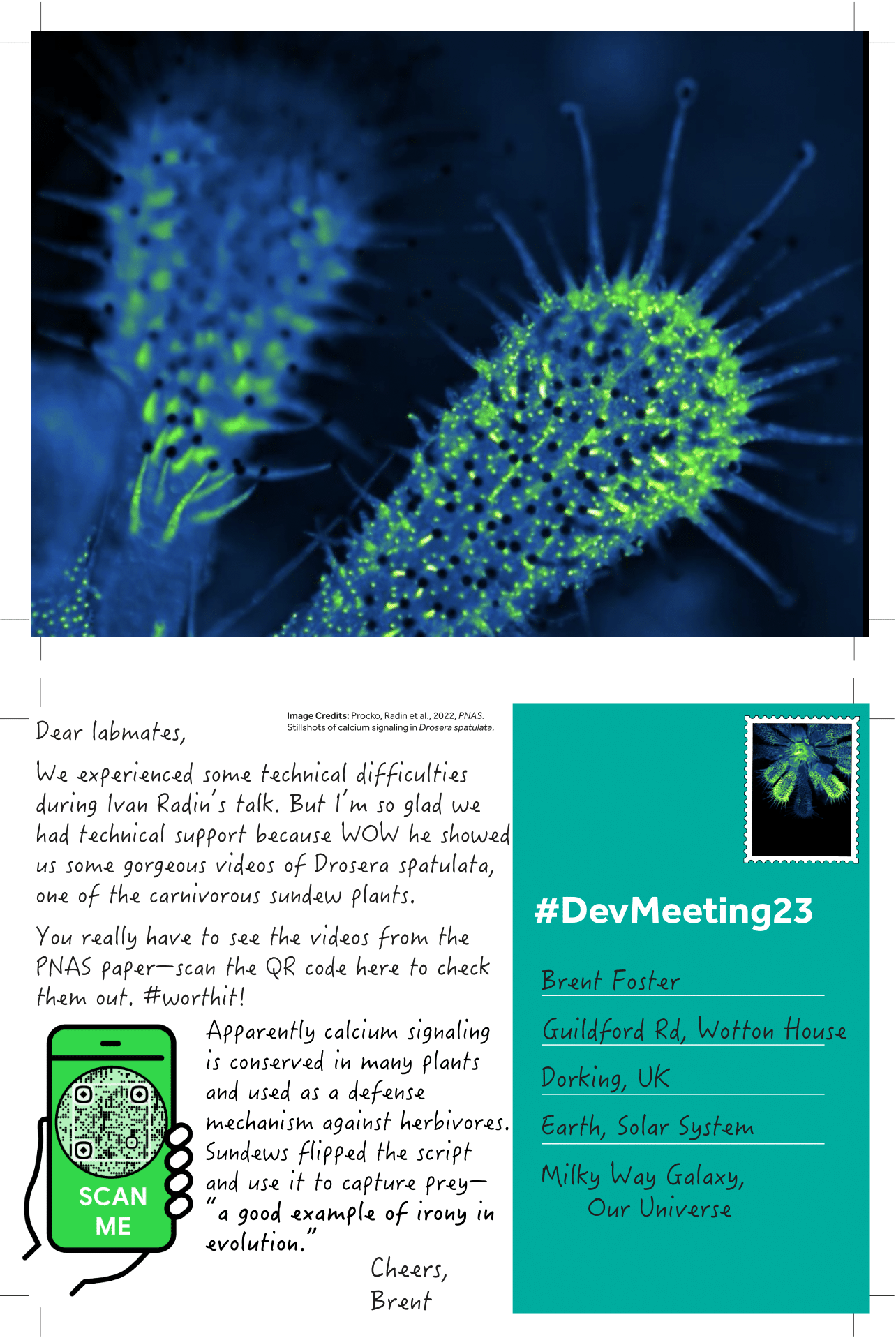 From Procko, Radin et al., 2022. "Dynamic calcium indicators mediate the feeding response of the carnivorous sundew plant." PNAS.
Extra plant representatives
For this postcard, I've chosen Ivan's speak about calcium signaling within the sundew, however I needed to offer a shoutout to a few of the convention's different plant representatives. We've realized about
how the brown algae Ectocarpus might help us reply questions in regards to the origin and evolution of multicellular growth
how the moss Physcomitrella patens teaches us about single-cell views of tissue patterning (FUN FACT: this moss's feminine gametes emit a pheromone that smells like gin)
how the wild grass Brachypodium distachyon addresses developmental questions of how type impacts operate in plant stomata (FUN QUOTES: "Stomata are mobile bouncers" and ""Crops are tunneling consultants, very like the Swiss").
The put up "Unconventional" posts from #DevMeeting23: Crops appeared first on the Node.